"Kit's Cabin" is a new tiny home situated 500 metres above the old homestead on the farm.
So called because the farm belonged to Kitty O'Brien's (nee McLean) family…. and her parents before that… and their parents before that… right back to 1911!
Situated on a high terrace, "Kit's Cabin" is close enough to drive your car, but far enough away to be completely private and secluded.
Views of Fairlight ( so called by the early settlers due to the sunlight striking the landscape) and the Eyre Mountains ( named after the novel Jane Eyre) are awe inspiring.
While "Kit's Cabin" is off grid, it has the comforts of home including high pressure shower, professional compost toilet, gas hobs, kitchenette, LED lights, log burner, large comfortable bed and of course two outdoor baths with gas hot water. It is made for two people who are looking for comfort, peace, relaxation and accessibility while feeling like they're in the high country.
*Please note this is a working farm, please do not walk around the farm.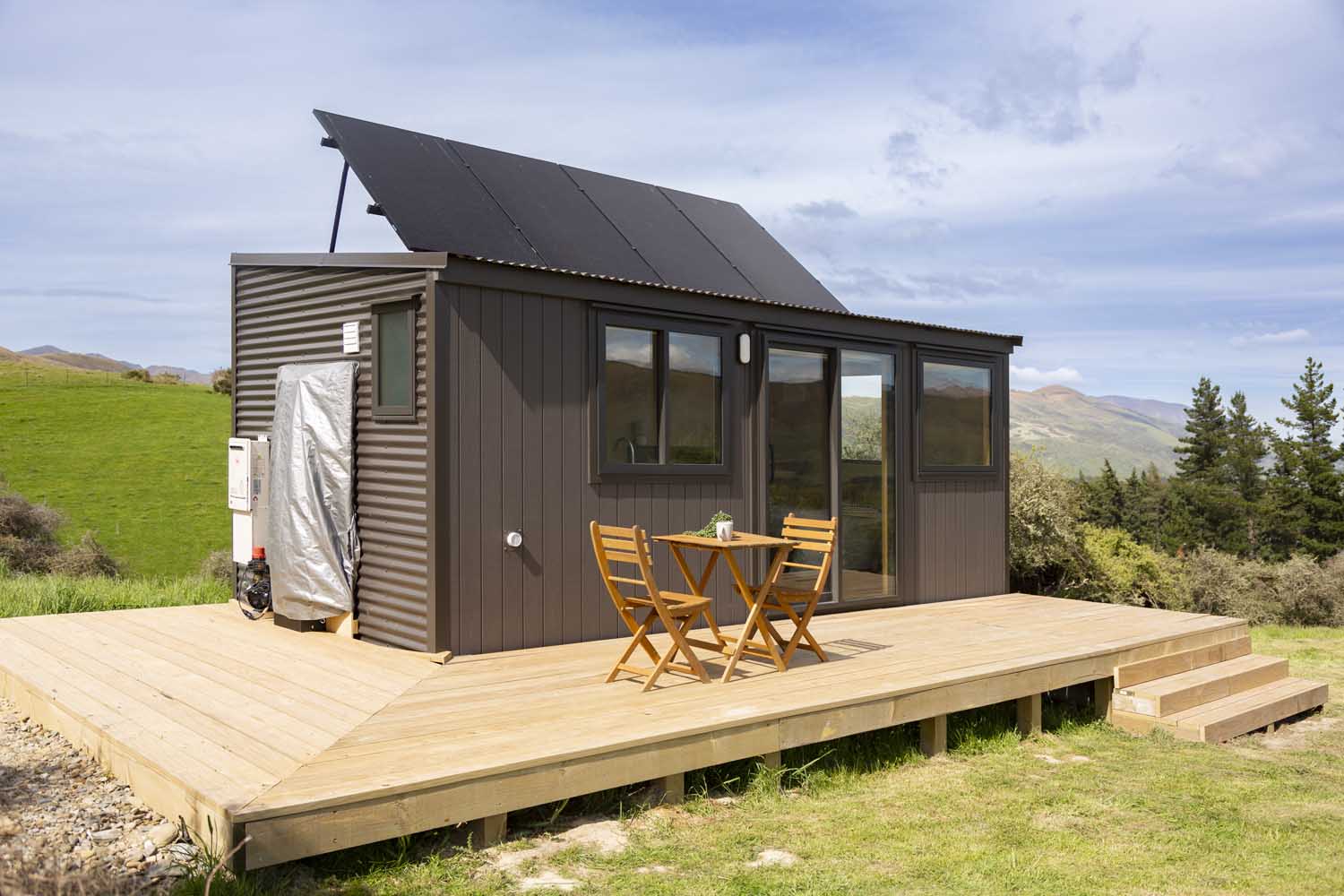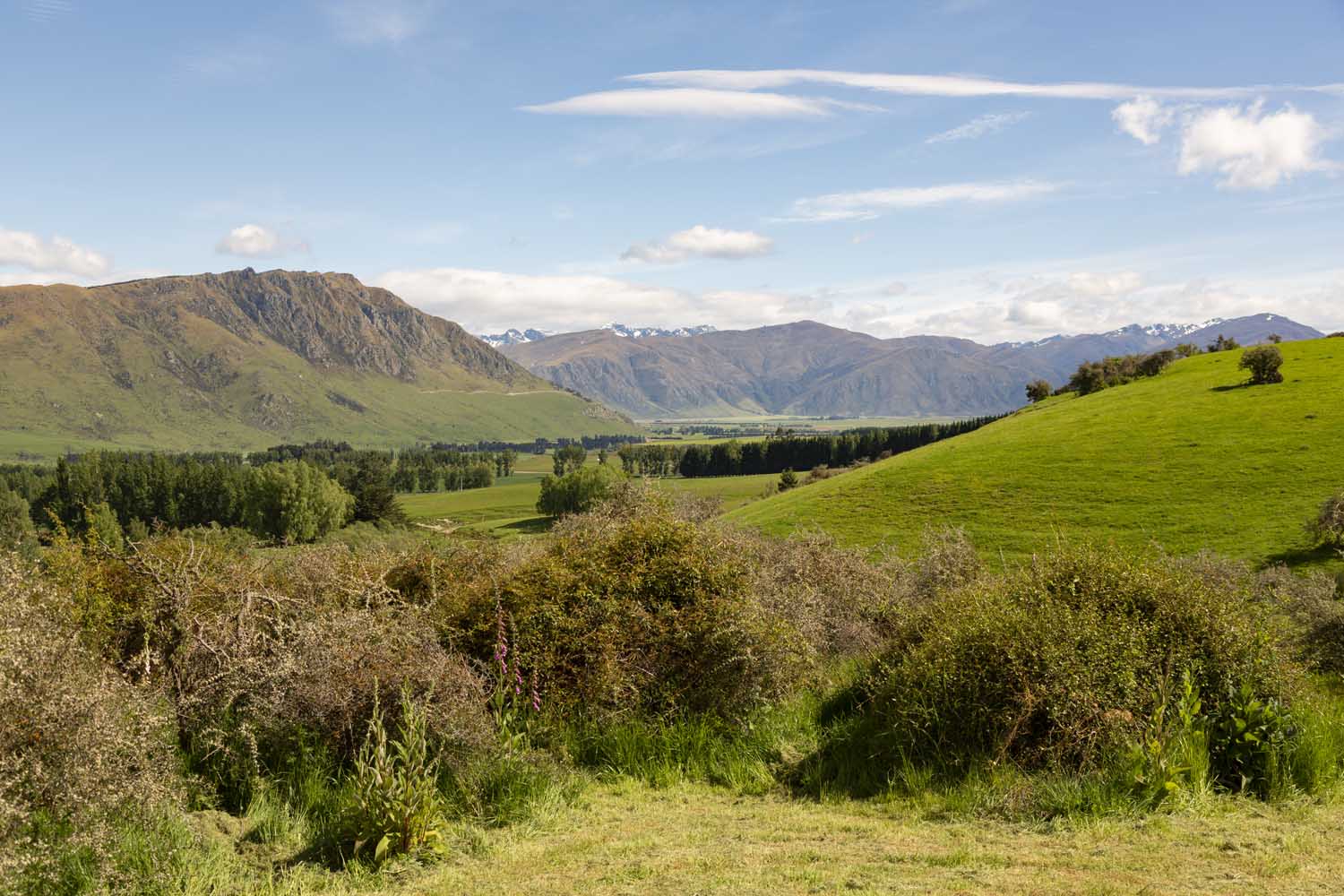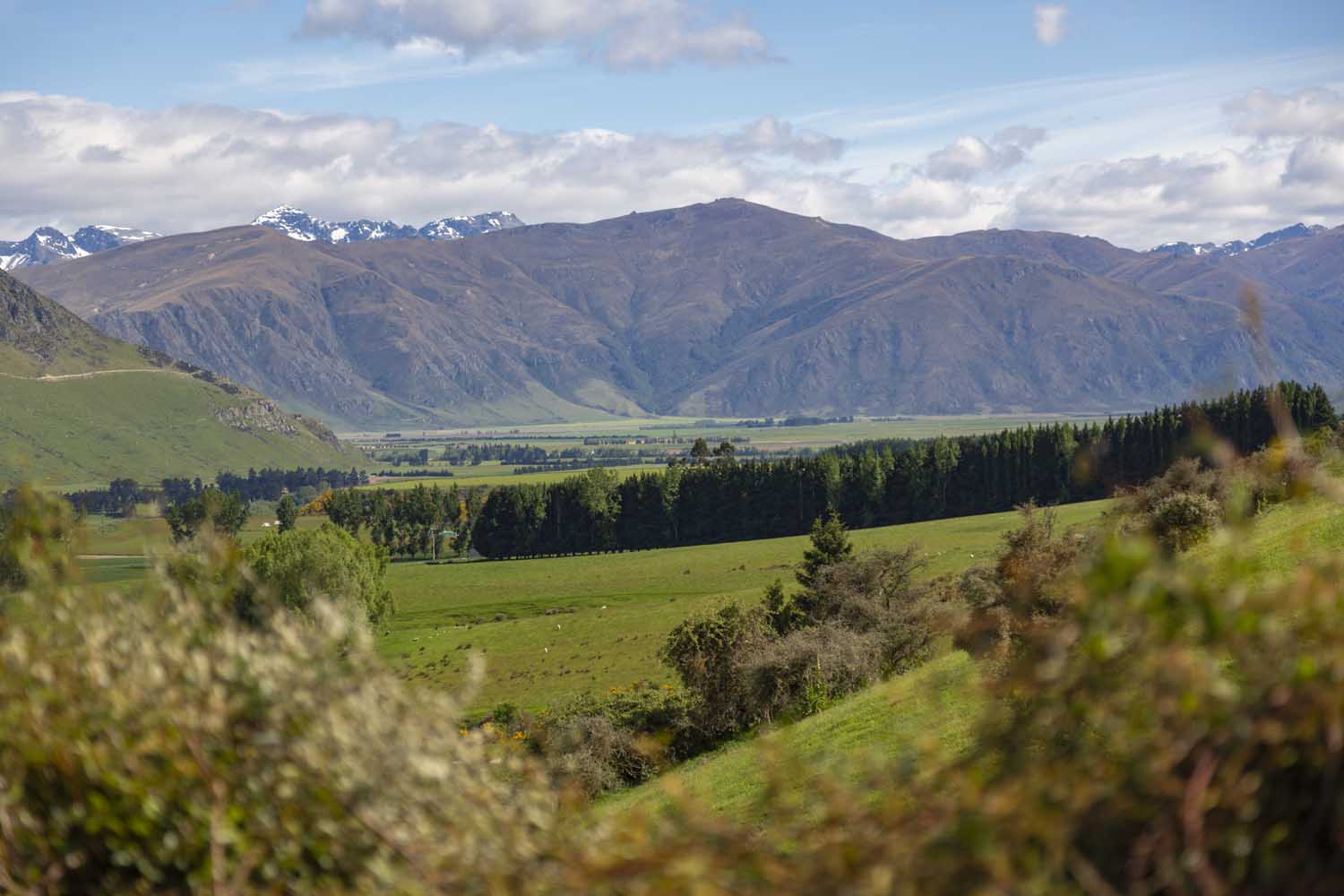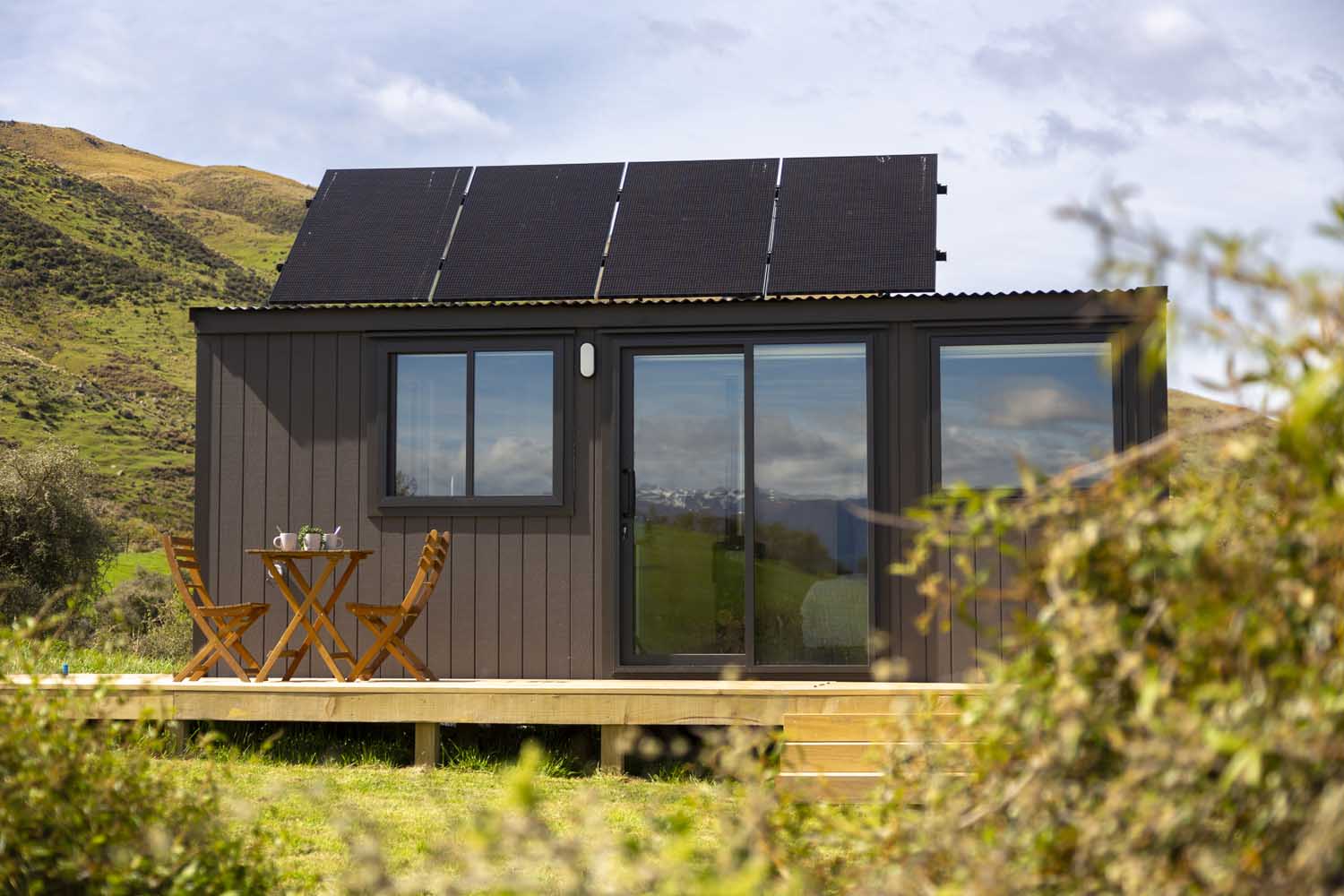 If you are making a booking, Kit's Cabin is exclusively booked for your privacy. You will not be sharing the facilities with anyone else.